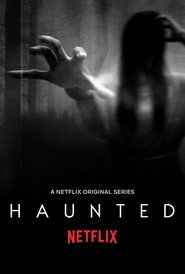 Haunted
Real people sit down with friends and family to share terrifying true stories from their past, re-created through chilling re-enactments.
TV Status: Returning Series
Duration: 25 min
Eps50
Solsidan
Solsidan
Solsidan is a Swedish television comedy series that premiered on 29 January 2010 on TV4. The series is named after a small part of Saltsjöbaden called Solsidan. It revolves around…
Status: Ended
Fortitude
Fortitude
Fortitude is a place like nowhere else. Although surrounded by the savage beauty of the Arctic landscape, Fortitude is one of the safest towns on earth. There has never been…
Status: Returning Series
Eps10
The Decalogue
The Decalogue
The Decalogue is a 1989 Polish television drama series directed by Krzysztof Kieślowski and co-written by Kieślowski with Krzysztof Piesiewicz, with music by Zbigniew Preisner. It consists of ten one-hour…
Status: Ended
Eps78
Heroes
Heroes
Common people discover that they have super powers. Their lives intertwine as a devastating event must be prevented.
Status: Ended
Dynasties
Dynasties
Follow the true stories of five of the world's most celebrated, yet endangered animals; penguins, chimpanzees, lions, painted wolves and tigers. Each in a heroic struggle against rivals and against…
Status: Returning Series
Eps20
Snowfall
Snowfall
Los Angeles. 1983. A storm is coming and it's name is crack. Set against the infancy of the crack cocaine epidemic and its ultimate radical impact on the culture as…
Status: Returning Series
Eps50
When Calls The Heart
When Calls The Heart
Elizabeth Thatcher, a young school teacher from a wealthy Eastern family, migrates from the big city to teach school in a small coal mining town in the west.
Status: Returning Series
Family Guy
Family Guy
Sick, twisted, politically incorrect and Freakin' Sweet animated series featuring the adventures of the dysfunctional Griffin family. Bumbling Peter and long-suffering Lois have three kids. Stewie (a brilliant but sadistic…
Status: Returning Series
Eps61
Skins
Skins
TMDb: 7.4
44,46,47,50,60 min
Irreverent comedy drama which follows the messy lives, loves, delirious highs and inevitable lows of a group of raucous teenage friends in Bristol.
Status: Ended
Madam Secretary
Madam Secretary
Former CIA agent Elizabeth Faulkner McCord is suddenly thrust into the position of US Secretary of State where she must quickly learn to drive international diplomacy, wrangle office politics and…
Status: Returning Series
Eps40
Halt and Catch Fire
Halt and Catch Fire
TMDb: 7.9
44,60,45,43,47 min
Set in the early 1980s, and about a fictional visionary, an engineer and a prodigy whose innovations confronts the corporate behemoths of the time. Their personal and professional partnership will…
Status: Ended
Eps6
The Last Post
The Last Post
Drama series set in the mid-sixties, in which a unit of Royal Military Police officers and their families deal with the challenges of politics, love and war in British-controlled Aden.
Status: Returning Series